Transnational Shipping FZCO – Dry Bulk Logistics specializes in facilitating international trade between major economies and emerging markets. Our primary focus is connecting end users with producers and miners to extract value throughout the supply chain. Our company was founded with the objective of revolutionizing the trading of drybulk ocean freight. We are fortunate to have a capable and experienced management team, supportive funding from our anchor investors, and a pioneering mindset.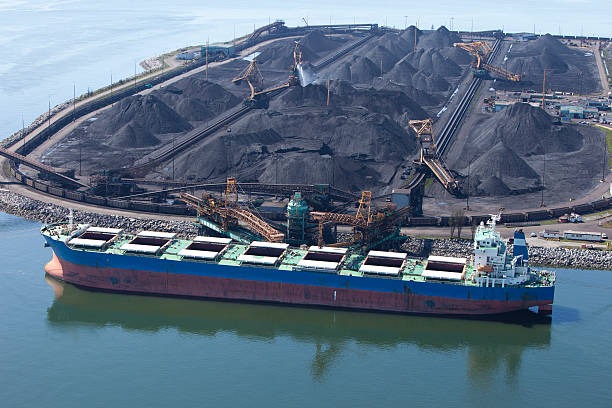 At Transnational Shipping FZCO, we take great pride in being recognized as a premier provider of maritime transportation services. With a rich legacy spanning over a decade, we have earned a strong reputation for our commitment to reliability, efficiency, and environmental consciousness. Our unwavering dedication to safety and sustainability has made us the preferred choice for clients worldwide.
Together with our unwavering commitment to integrity, accountability, and client satisfaction, we are driven to establish new industry standards for excellence and customer care. Our dedication to the industry and commitment to serving our clients is exemplified by our immediate and global presence. From the very beginning, we have established offices Dubai, Mumbai and Delhi. Our team consists of skilled professionals, combining experienced individuals with dynamic and talented operations and freight traders.
Established Excellence: Transnational Shipping FZCO was established with a vision to revolutionize the dry bulk shipping industry. Throughout the years, we have evolved into a global leader, consistently surpassing industry standards.
Global Reach: We operate across vital international trade routes, ensuring the efficient delivery of your cargo to its intended destination. Our extensive network of ports and partners enables us to serve your business needs wherever they may take you.
Efficient Operations: We are renowned for our punctual and cost-effective services. Our skilled professional team, streamlined logistics, and cutting-edge technology guarantee a seamless operational process from loading to discharging.
Environmental Responsibility: Our utmost commitment lies in reducing our environmental impact. We actively pursue eco-friendly initiatives such as employing energy-efficient vessels, optimizing fuel consumption, and fully adhering to international environmental regulations.
Experience and Expertise: With several decades of experience, we possess an in-depth understanding of the intricacies of the dry bulk shipping industry. Our expertise ensures smooth operations and proactive resolution of any challenges that may arise.
Sustainability Commitment: We take our responsibility towards the environment extremely seriously. By choosing us as your partner, you align your business with a dedicated advocate of sustainable shipping practices.
Whether you represent a mining company, agricultural exporter, or operate in any industry reliant on dry bulk shipping, Transnational Shipping FZCO is your steadfast and reliable ally.
At Transnational Shipping FZCO, our unwavering commitment is to deliver excellence in dry bulk shipping. Entrust us with efficiently, safely, and sustainably transporting your cargo across the seas. Your success is our ultimate voyage.